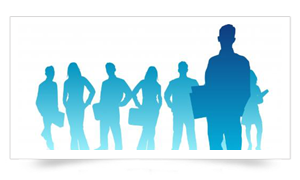 Before Trusting A Moving Company With Total Responsibility For Moving Your Employees It Is Re-assuring To Know That The Company has A Proven Record Of Service In All Facets Of The Moving Industry.Since 1985 Ocean Air International Have Been Delivering That Kind Of Service To People Moving To And From All Parts Of The World.
We Recognize That Your Employee, When Transferred, Should Be Settled In At The New Location With A Minimum Of Delay. Ocean Air International Will Discuss A Schedule For Packing Loading And Delivery With Your Employee To Complete The Removal With A Maximum Of Efficiency. When The Schedule Is Arranged Our Reputation In The Handling Of Corporate Employee Moves Is Your Assurance That This Will Be Maintained.
Ocean Air International Experienced Move Manager Will Plan The Schedule And Assist Your Employee In All Aspects Of Moving For A Stress Free Relocation..
Ocean Air International Has Partnered With Leading Industry Providers To Enhance Our Overall Services.
Ocean Air International Have Established Strong Links With A Variety Of Relocation Companies Who Can Assist Your Employees With Services Such As Home Search, School Search, Expense Management, Repatriation, Legal & Banking.
Ocean Air International Concierge Service Provides Practical Help And Assistance On Day-to-day Issues Such As Unpacking, Furniture Rental, Maid Service, Language Lessons, Car Rental, Utilities Connection, Change Of Address And Social Events. This Is Not, However, Exclusive So Please Feel Free To Contact Us For More Help, Safe With The Knowledge That Our Concierge Service Is Always There To Help With Unforeseen Problems.
Specialist Crating Of Fine Art & Antiques
Ocean Air International Will Assess Your Packing Requirement And Will Custom Build Wooden Crates To Securely Move Your Delicate And Valuable Items..
6 Months Prior To Your Move:-
Select An Employee To Be The "Project Manager" To Coordinate All Phases Of The Moving Process.
Assess Any Changes That Need To Be Completed In The New Location And Start Selecting The Appropriate Personnel Such As Architects, Space Planners, Painters, Carpet Fitters, Electricians, And Furniture & Office Equipment Suppliers
Identify Which Items Will Be Moved And Which Will Be Sold Or Disposed Of
Identify Any New Items To Be Purchased.
4 Months Prior To Your Move:-
Confirm The Number Of Employees To Be Moved And Create An Office Plan For The New Location.
Select Suppliers To Complete Any Modifications To The New Premises.
Move Unused Files To A Records Management Supplier (Please Contact Us If You Require This Service)
Place Orders For Any New Purchases
2 Months Prior To Your Move:-
Decide whether you prefer your employees to pack their work areas or if you would like the moving company to provide packing services.
Go over any moving regulations with the building management of both the old and new locations.
Request estimates from moving companies and select a mover.
Call Ocean Air International +92-51-4447551-4 for your quotation and advice.
3 Weeks Prior To Your Move:-
Meet With All Employees To Review The Move And Go Over Responsibilities And Procedures.
Distribute Labels, Cartons/crates And Packing Materials Supplied By The Moving Company To Each Employee So That They Can Begin Packing Non-essential Items.
Place Orders For Any New Purchases.
1 Weeks Prior To Your Move:-
Label All Furniture And Items To Be Moved.
Continue Employee Packing Of Work Areas.
Walk Through Both The Old And New Location With Removals Crew To Make Sure All Items Have Been Moved And That There Is No Damage..
Meet With Removals Crew For Adjustments To Furniture And Unpacking..
As Employees Unpack Their Work Area Items Place Empty Cartons/crates In A Central Collection Area.
One Phone Call = One Complete Corporate Service Ocean Air International Clients Are Provided With A Single, Dedicated Move Manager To Ensure You And Your Company Requirements Are Met Every Step Of The Way. Over The Years We Have Established Strong Links With Corporate Administrators Responsible For Moving Employees Across Pakistan And Around The World.
To Discuss Our Services Further Please Contact Us At
Ocean Air International.
No 76, Street 6, I -10/3.Industrial Area, Islamabad Pakistan.
Tel: +92-51-444 7551 – 4.
Fax: +92-51-444 3771 & 444 5700.
Email: oceanair@cyber.net.pk.
URL: www.oceanairplus.com.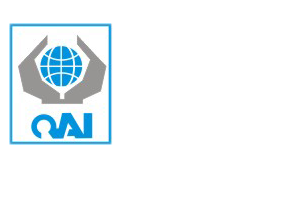 Ocean Air Headquarter Street 6, I-10/3 Industrial Area Islamabad
T(+92)51-444 7551-4 F(+92)51-444 3771 oceanair@cyber.net.pk