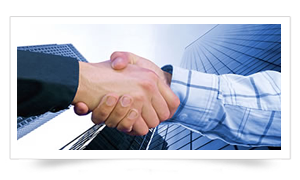 Ocean Air International Is Professionally Engaged In Providing Packing, Warehousing, Moving, Transportation, Freight Forwarding And Customs Clearance Services For the Past Three Decades. Since The Inception Of Ocean Air In 1985, Our Focus Has Remained On Total Service Quality And Customer Satisfaction.
During This Period, We Have Rendered Most Satisfactory And Laudatory Services To Our Valued Clients, In A Wide Range Of Activities.

From Packing Of Household Goods And Personal Effects To Door To Door Deliveries, From Air Freight Shipments To Sea Freight Weather Outbound Or Inbound, Storing, Domestic And International Moving, Transportation, Warehousing And Execution Of Special Projects In OIL & GAS, Telecommunication, Hydro Power, And Pharmaceutical Industries. We Provide Complete Origin And Destination Services For Our Industry Associates. Ocean Air International Has The Singular Proud Privilege Of Being A Premier And Leading Packing, Crating, Warehousing, Storage, Custom Clearing And Freight Forwarding Organisation Of Pakistan. It Provides Comprehensive Services From Door To Door Or Door To Port Utilizing Multi-modal Means Of Transport For All Types Of Cargo.
Indeed, We Cover The Globe. From The Very Inception Of Ocean Air In 1985 Our Mission Statement "To Provide Quality Packing, Freight Forwarding And Logistic Services To The Customers With The Best Value For Money, In The Most Efficient And Environmentally Manner; Building Trust And Reliability Between The Customers, Employees, Suppliers And All Stake Holders" Helped The Organic Growth Of The Company By Analyzing The Key Performance Indicators And Monitoring The Company Success Factors. 
We Wish To Communicate With Great Honor And Pride That Ocean Air International Have Been Awarded For QUALITY & EXCELLENCE As An Endorsement Of Our Total Commitment And Devoted Attention To Achieve Complete Customer Satisfaction. American Golden Award Is Tightly Scrutinized And Carefully Monitored By M/S 'Business Initiative Directions' Based At General Yague, 11 – 28020 Madrid, Spain. 
The Pre-requisite Includes The Number Of Quality Moves Effected In Previous Years, Performance Measurement Of The Specific International Moving Competence, The Operating Equipment, And Most Importantly The Level Of Customer Service Provided, In Addition To The Recommendation Of Customers, International Agents, Suppliers And Industry Associations. We Are Highly In Debt Foremost To Our Customers, Employees And Management And To All Our Associates For Having Contributed To This Prestigious Recognition.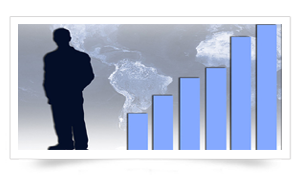 To Continue The Practice Founded In 1985 By Providing The Quality Expected By Our Customers – Supported By Incomparable Packing Materials, Exceedingly Trained Crews, Effective Management And A Genuine Commitment To Customer Care And The Environment.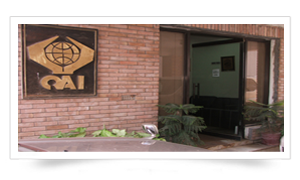 The Quality Policy Of Ocean Air International Has Been Prepared And Endorsed By Executive Management To Ensure That Our Customers Receive A Furniture Removal Service Which Meets The Requirements Of BS EN 12522 And FIDI FAIM.
That They Receive Quality, Reliability And Integrity In The Services Provided By The Company And That Customer Needs, Expectations And Requirements Are Met And Maintained.
It Is The Company's Objective To Achieve And Maintain A Quality Assurance Program Through The Adoption Of The Above Standards Together With Good Managerial Skills And Techniques, Proper Systems Of Control, Training Of Staff And Provision Of Appropriate Equipment And Compliance At All Times With The Relevant Legislation. 
The Policy Is Aimed At Developing In Each Employee A Sense Of Personal Responsibility For Quality Improvement And, Through Adherence To This Policy By All Personnel In The Company Aims To Demonstrate Its Commitment To Quality. The System Is Mandatory For All Employees.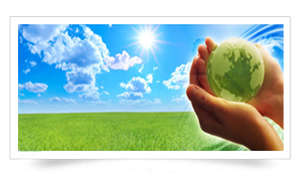 Our Environmental Policy Is To Be A Responsible Corporate Citizen In Protecting The Environment. We Are Committed To Complying With Accepted Environmental Practices, Including The Commitment To Meet Or Exceed Applicable Legal And Other Requirements, To Strive For Continual Improvement In Our Environmental Management System, And To Minimize The Creation Of Waste And Pollution.
We Will, Therefore, Manage Our Processes, Our Materials And Our People In Order To Reduce The Environmental Impact On Our Work.The Company Environmental Policy Forms The Basis Of Environmental Planning And The Identification Of Environmental Impacts With The Organization. 
However, It Is Acknowledged That Where Specifically Requested By Customers, And Ascertained At Contractual Planning And Agreement Stage, Additional Requirements May Be Produced As Required.Due To The Nature Of Our Company Business, I.e. Service Industry And Not Manufacturing Industry, We Do Not Use Toxic Materials Or Substances In The Carrying Out Of Our Business.
It Is At All Times The Intention Of The Board Of Directors To Pursue And Maintain A Policy To Promote Health And Safety At Work And To Encourage The Full Co-operation Of All Employees For That Purpose. The Company Will Provide Working Conditions Which Comply With The Relevant Statutory Requirements And Officially Approved Codes Of Practice Designed To Ensure Good Standards Of Health And Safety. Particular Regard Will Be Paid To: 
Providing Information, Instruction And Supervision To Enable All Employees To Contribute Positively To Their Own Health And Safety At Work. Electrical Equipment And Systems Of Work To Ensure They Are Safe And Do Not Endanger Health. Providing Safe Arrangements For The Storage And Handling And Movement Of Materials And Substances. 
Providing Welfare Facilities And Benefits As Far As Is Reasonably Practicable And Providing Safes Means Of Access To And Egress From Places Of Work Which Are Under The Company's Control.
Although The Company Operates In An Industry That Is Of Low Risk, Injuries And Illnesses Can Happen In Any Environment And It Is The Board Of Directors Objective To Reduce The Incidence Of These To An Absolute Minimum, Not Merely In Keeping With, But Surpassing, The Best Experience In Other Similar Organisations..
Nowadays Companies all over the world are trying and making new ways to not only sustain their bottom line but to do so in a manner that will benefit our society and environment. Keeping in mind of our local environment and energy issue OAI has shifted to renewable energy, decreasing paper usage and utilizing recycled products (that meets the OAI standards), some of these are mentioned as below:
1.Solar:
Keeping in view the current energy crisis prevailing in Pakistan for the past few years, OAI
has solar panels across its offices which not only helps OAI to lower its energy cost but also helps in to contribute to our energy sector.
2.LED Lights:
OAI has conducted an energy assessment and as a result all lighting fixture were converted
to energy saving LEDs.
3.Hard copies:
Hard paper copies are one of the most overlooked aspect of a business, which can result in
increasing amount of running costs. So as to avoid this OAI has been gradually moving
towards an objective where only the most important documents are to be filed and
documented where everything else is maintained online.
4.Sharing information:
OAI has also been actively seeking to inform and create awareness among its vendors as to how
they can create a more sustainable work environment.
5.Environmentally Friendly Pack-out
In order to help our clients with more efficient and quality move and reduce the impact on
environment at the same time we help our clients in identifying items and packages that can
be discarded or donated thus this result in decluttering homes which not only make the
move easier but also helps the client at destination to have a more environmentally friendly
home.
6.Plant a Tree
In order to give back to environment Ocean Air took the initiative
to participate in the Country plant a Tree Campaign.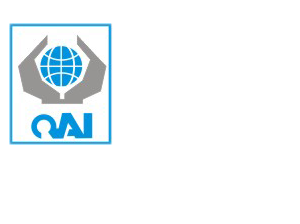 Ocean Air Headquarter Street 6, I-10/3 Industrial Area Islamabad
T(+92)51-444 7551-4 F(+92)51-444 3771 oceanair@cyber.net.pk