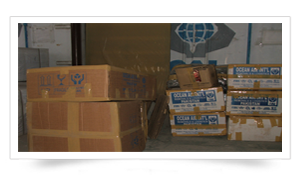 Moving Home Internationally Is One Of The Biggest Decisions Any Family Can Make. We've All Heard The Adages About Poor Planning And What It Leads To, They Are Mostly Correct. With Effective Planning Even A Complex International Move Can Be Handled Efficiently, Economically And With The Least Possible Disruption To Your Family. 
With Over Three Decades Of Experience Of Moving Families Across The World, We Will Take Care Of All The Details And Help You Achieve A Stress-free Move.Contact Your Local Branch For Help And Advice.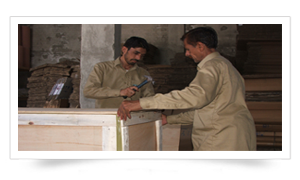 Packing For Your Removal Is A Specialist Skill, So We Have Experienced And Professionally-trained Staff To Provide This Service For You. We'll Decide What Type Of Packing And Wrapping Is Necessary During The Pre-move Survey. We'll Use Modern, Environmentally-friendly, Purpose-made Packing Materials To Pack All Your Possessions Ready For Moving. 
China And Glassware Are Wrapped In Special Paper And Then Packed In Double-thickness Cartons; Furniture Is Wrapped In Bubble Blanket For Extra Protection; And Items Requiring Specialist Care, Such As Antiques, Can Be Packed In Made-to-measure Wooden Crates If Necessary. Air Freight And LCL, (Less Than Container Load) Cargo Is Over-cased In Purpose-built, Tri-wall Board Cases For Optimum Protection.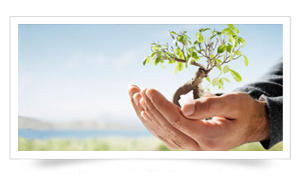 We Are Proud Of The Service We Provide Our Customers And We Always Try To Minimize Problems During The Moving Process. However, It Pays To Be Aware That Your Possessions Are Exposed To A Number Of Inherent Risks Which Are Outside Our Control Whilst Your Goods Are In Transit And/or Storage. We Recommend That You Consider Protecting Your Valuable Personal Possessions Whilst In Transit And/or Storage With Our All Risk Marine Insurance Cover. 
 Marine Insurance Cover Is Offered To You On Receipt Of A Completed Overseas Valuation Form. Such Marine Insurance Cover Is 'Comprehensive' And 'All Risk" And Is Based On The Values As Declared By You On The Overseas Valuation Form. There Are Certain Exclusions As Detailed Within Our Terms And Conditions.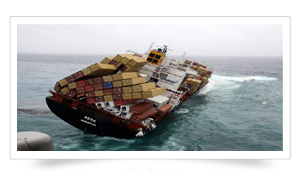 If You Have Owner-packed Possessions, Or Do Not Provide Us With A Declaration Of Value, Or If You Do Not Require Us To Accept Marine Insurance, Then Our Liability To You Will Be A Maximum Of 40 Cents Per NCWT. If Anything Is Lost Or Damaged As A Result Of Negligence Or Breach Of Contract On Our Part, Please See Our Terms & Conditions For Full Information..
Your First Steps Towards a Trouble Free Move Begin When You:-
Confirm Removal Dates With Ocean Air International.
Sign, Complete And Return The Agreement Along With All Supporting Documentation.
Book Insurance At The Declared Value.
Make Arrangements To Sell Anything You Don't Want, Cars, Furniture, Etc.
Book Flights And Check Luggage Allowance With Travel Agent / Airline.
Make Arrangements For Pets: Inoculations, Kennelling, Flights.
Contact: Doctor, Dentist, Optician.
Remember To Get Copies Of Your Family's Medical History And Prescription Details If Necessary.
Copy All Personal Papers: Educational Certificates; Birth/marriage Certificates; Insurance Policies; Legal Documentation; Etc.
Transfer Or Set Up New Bank Accounts.
Notify Credit Card Companies.
Cancel Any Store Cards.
Advise The Relevant Authorities You Are Leaving: NHS; HM Customs And Revenue; DVLC.
Notify All Policy Companies: Insurance; Assurance; Investments; Etc.
Notify All Service Providers:
Bank
Doctors
Dentist
Optician
Vet
Telephone
Water
Gas
TV License
Passport Office
Send Change Of Address Cards To Friends And Family
Ask Post Office To Re-route Mail
Clear The Loft
Put Items You Are Not Shipping Into Storage, Sell Or Dispose Of
Confirm The Pre-Move Survey Inventory Completed By The White & Co Consultant To Ensure The Correct Space Allocation For Your Shipment.
One Week Before Moving Day:-
Cancel Milk/newspaper Deliveries.
Start Running Down Contents Of Fridge / Freezer.
Arrange Minders For Children And Pets On Moving Day.
Find And Label Keys.
Separate Jewellery, Trinkets And Small Items.
Sort Out Linen And Clothes.
Clean All Outdoor Item.
One Day Before Moving Day:-
Take down curtains and/or blinds.
Collect children's toys.
Defrost Freezer and Fridge.
Pack your travel luggage.
Identify and isolate items not to be part of your shipment.
Check Meter Readings And Make A Note Of The Readings To Advise To The Relevant Suppliers.
Pack Essential Items Into Your Hand Luggage.
After Removal Team Has Emptied The House, Check Through To Ensure Everything Has Been Removed.
Switch Off Power And Water.
Hand Keys Over To Estate Agen.
Job Opportunities For Professionals and Tradespeople:-
Finding Employment Is An Important Part Of Meeting The Requirements To Migrate Overseas, And Is Set To Be Even More So. Australia's New Policy, To Be Implemented In July, Makes It Clear That The Emphasis Will Be On Having A Position Organised Before Arrival: Without One It Will Be Very Difficult To Meet The Requirements For Permanent Residence.
New Zealand Has Weighted Its Requirements In Favour Of People With Jobs Or Job Offers For Some Time. As A Result, The Proportion Of Applicants Who Have Found Employment Is Growing, Which Makes It Even More Difficult For Those Without A Job To Acquire Enough Points To Be Selected. Ocean Air International Is Working With Carefully Selected Recruitment Companies To Provide Employment Opportunities In Both New Zealand And Australia. Top Class Contacts Ensure That Employers Are Willing To Consider Applicants From UK And Sponsor Them For Permanent Residence If Required.
Video Interviews In UK Remove The Necessity To Travel To Get The Job, And There Are Live Vacancies For A Broad Range Of Professions And Trades. To Access These Opportunities, Click The Button Below And Complete Our Cv-matching Questionnaire. All Your Information Will Be Held In Complete Confidence And Absolute Security.
With Your Permission It Will Be Forwarded To Employers Who Have Vacancies That Are Relevant To You. If The Employer Is Interested, Our Associate Companies Will Arrange Video Interviews. If Your Application Is Successful, We Can Then Offer A Complete Service To Complete Your Move, Including Visa Preparation, Currency Transfer, Banking, Housing, Schooling, Tax And Pensions Advice And, Of Course, Removals.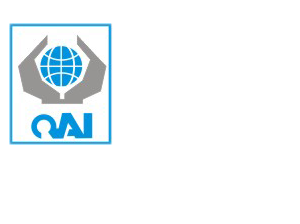 Ocean Air Headquarter Street 6, I-10/3 Industrial Area Islamabad
T(+92)51-444 7551-4 F(+92)51-444 3771 oceanair@cyber.net.pk