We Have Rendered Most Satisfactory And Laudatory Services To Our Valued Clients, In A Wide Range Of Activities. From Packing Of Household Goods And Personal Effects To Door To Door Deliveries, From Air Freight Shipments To Sea Freight Weather Outbound Or Inbound, Storing, Domestic And International Moving, Transportation, Warehousing And Execution Of Special Projects In OIL & GAS, Telecommunication, Hydro Power, And Pharmaceutical Industries. We Provide Complete Origin And Destination Services For Our Industry Associates.
Ocean Air International Has The Singular Proud Privilege Of Being A Premier And Leading Packing, Crating, Warehousing, Storage, Custom Clearing And Freight Forwarding Organisation Of Pakistan. It Provides Comprehensive Services From Door To Door Or Door To Port Utilizing Multi-modal Means Of Transport For All Types Of Cargo.
Indeed, We Cover The Globe. From The Very Inception Of Ocean Air In 1985 Our Mission Statement "To Provide Quality Packing, Freight Forwarding And Logistic Services To The Customers With The Best Value For Money, In The Most Efficient And Environmentally Manner; Building Trust And Reliability Between The Customers, Employees, Suppliers And All Stake Holders" Helped The Organic Growth Of The Company By Analyzing The Key Performance Indicators And Monitoring The Company Success Factors. 
We Wish To Communicate With Great Honor And Pride That Ocean Air International Have Been Awarded For QUALITY & EXCELLENCE As An Endorsement Of Our Total Commitment And Devoted Attention To Achieve Complete Customer Satisfaction. American Golden Award Is Tightly Scrutinized And Carefully Monitored By M/S 'Business Initiative Directions' Based At General Yague, 11 – 28020 Madrid, Spain.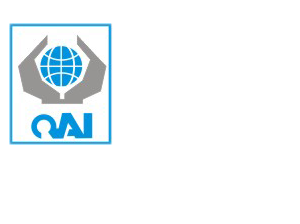 Ocean Air Headquarter Street 6, I-10/3 Industrial Area Islamabad
T(+92)51-444 7551-4 F(+92)51-444 3771 oceanair@cyber.net.pk